One of the many delights of vaping is the sheer variety. Unlike traditional cigarettes, you have seemingly endless flavours to choose from, and there's new and exciting e-liquids appearing all the time. That includes those which contain nicotine which are ideal for those making the transition from cigarettes.
Whether you love tobacco and menthol or fruity, dessert and beverage flavours, you'll find them among our vast selection. If you know someone who's a vaping enthusiast, our e-liquids make wonderful (and affordable!) stocking fillers this Christmas.
Vape GB has e-liquids from all kinds of top brands, including our own top-rated branded products.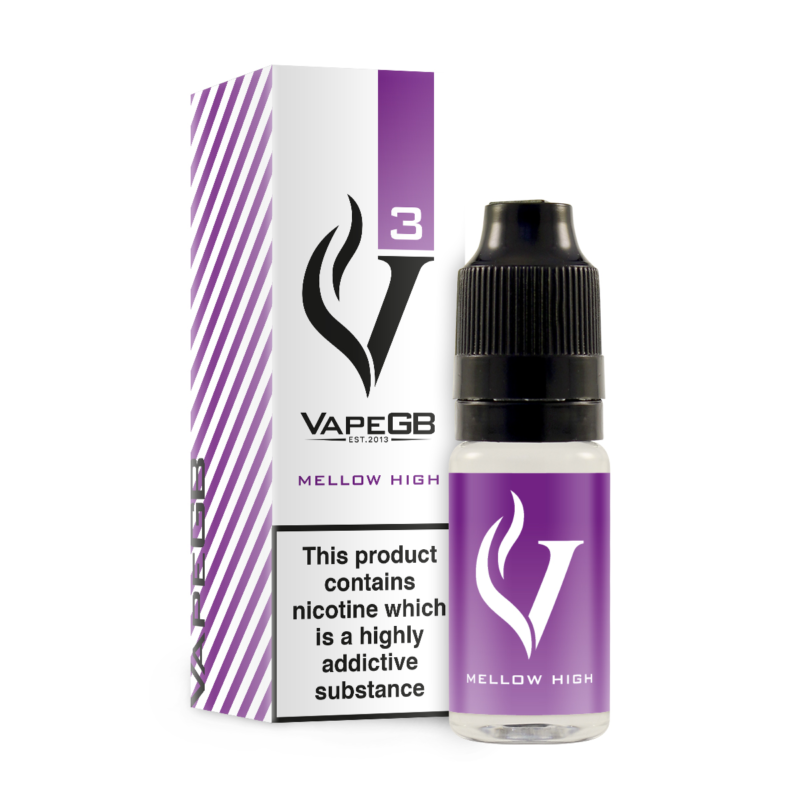 These e-liquids start from only £2.49, making it easy to replenish your supply. Among this collection is our Mellow High vaping liquid that is our original mixed berry vape. It's ideal for anyone looking to enjoy a relaxing and refreshing vaping experience.
Vaping devices can also be customised to suit your individual preferences in terms of nicotine content, and vapour production. So, it's not only healthier but more customisable than cigarettes. Explore our collection of e-liquids and you'll find a flavour for every taste.
What to look for when shopping for e-liquids.
When looking for e-liquids for sale, one of the first things to look for is the nicotine strength. E-liquids come in various nicotine strengths, ranging from nicotine-free (0mg/mL) to high strengths like 12mg/mL or more.
You want a strength that suits your needs and helps you transition away from smoking if that's your objective.
There's more to look for than flavours, even though that's one of the most important factors. You might want to experiment with different flavours to find your favourite. Our prices at VapeGB are so affordable, it's easy to try various e-liquids.
It's also important to look at the quality. Not all e-liquids are made equal. VapeGB has many well-established brands that implement quality control processes to ensure e-liquids are safe and consistently meet high standards.
Then there's the bottle size. Vaping e-liquids come in bottles ranging from 10 ml to up to 120ml or more. Look at how frequently you vape and what your storage requirements are. You might also want e-liquids that come with child-resistant packaging.
Join the vaping revolution in 2024.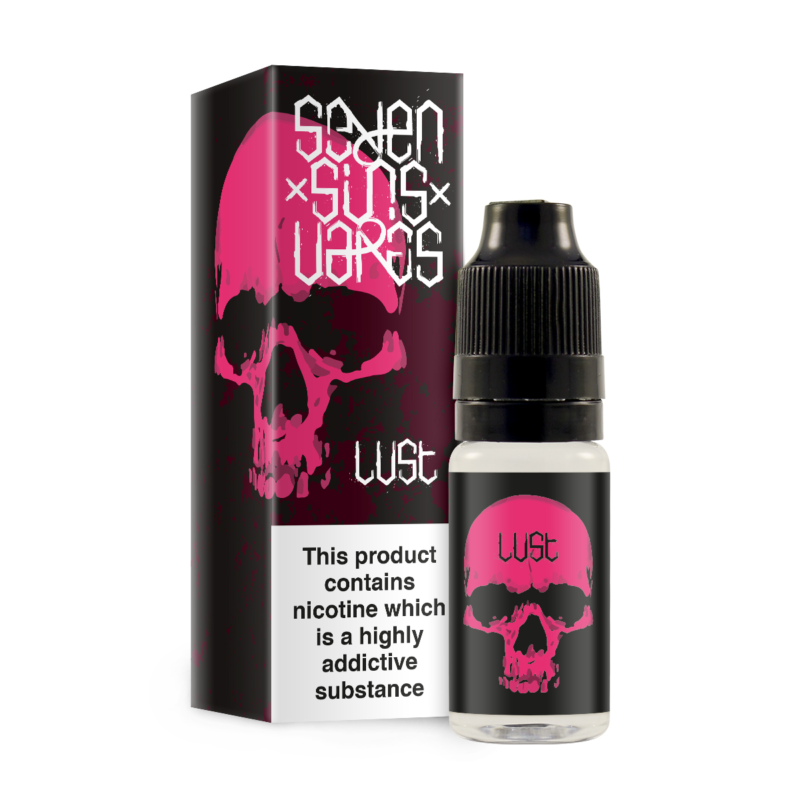 With Rishi Sunak looking to raise the smoking age every year, it's hoped that cigarette smoking will gradually be phased out. Vaping is an excellent alternative if you're ready to ditch this habit. Vaping devices are not only healthier but small and discreet. That makes them easier to use in public settings without the same stigma associated with smoking.
Vaping products, including e-cigarettes and vaping pens, are also widely available online. No matter where you're based in the UK, VapeGB can deliver our e-liquids quickly and efficiently.
Along with our own top-rated brand, we have e-liquids from Seven Sins and Vampire Vape. We also have an extensive selection of nicotine salts to choose from. Nicotine salts are ideal for those looking to enjoy a smoother vaping experience compared to freebase nicotine.
If you need help finding the best e-liquids for you, our friendly team is always happy to provide advice. We have an in-depth knowledge of all the products we stock.
If you're looking for top quality e-liquids for sale, check out our latest collection today.